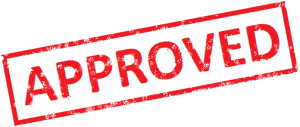 When safety and peace of mind are needed, City Backflow Testing is the place to call. Our testing is done in compliance using  the USC 10th Edition. Our backflow services include the following:
If one safety valve is good then two must be better, and that is the theory behind the double check assembly. Designed to protect water supplies from contamination, the double check assembly employs two check valves. This is done so that if one check valve is jammed open for some reason the other will still act properly and secondly, the closure of one valve reduces the pressure differential in the second, giving a better seal and avoiding any minor leakage.
Extra protection is what the reduced pressure zone device is all about. This device uses two check valves with a pressure-monitored chamber in-between. The chamber maintains a pressure that is lower than the water supply pressure but high enough to still be useful. A differential pressure relief valve guarantees this reduced pressure in the chamber. Test cocks are installed for easy inspection.
Another device used for the prevention of backflow is the pressure vacuum breaker. They employ a spring-loaded poppet and are used in areas of high hazard or where valves are downstream. Specially-calibrated gauges are attached to the test cocks to make sure they are functioning properly.
Rain/Freeze sensors are switching devices that are activated by rainfall or freezing temperatures. They are available in wireless and hard-wired versions; most employ hygroscopic disks that swell when it rains and shrink back down when it dries out, thus conserving water in irrigation systems. The freeze sensor keeps the system from operating during freezing temperatures.
TEST AND REPAIR FIRE LINE BACKFLOWS
Safety is of the utmost concern for homeowners and businesses, and protecting against possible fires is the purpose of fire lines. Making sure that the fire line backflow system is working properly should be high on anyone's priority list, and that means periodic testing and, if necessary, repairs to the system.